purpose
The purpose of this project was to explore a new market opportunity for a social network. Through an exploration of emerging and adjacent technologies, we considered the definition of social networks, how they are accessed and how they might be shaped to bring value to their members.
team
Ai-ling Chang, Design Management | Archie Mani Srinivasan, Design Management & Industrial Design | Jason Hwang, Service Design | Ian Bridgeforth, Design Management
My contributions
Research, Data Analysis & Synthesis, Business Model & Product Strategy, Application Site Map, Mica Journey, User Scenarios, Pitch Development, Writing & Editing
problem
Elderly care networks struggle with lack of access to shared information and communication, which results in a poor health experience for elderly adults.
Opportunity
How might we provide an integrated social network experience that prolongs independent living for elderly adults?
Hypothesis
A social agent (with health informatics and internet of things capabilities) that augments communication in the user's social network will prolong independent living for the elderly.
solution
Mica is a social assistive platform with a physical touchpoint and cognitive computing capabilities that prolongs independent living for the elderly by:
Providing social expansion for elderly users
Sharing health informatics between elderly users and their care network
Assisting elderly users in their day-to-day lives
social network analysis
We started with an analysis of social networks, to understand what they are, how they can be accessed and how they might be shaped to deliver new types of value to network members.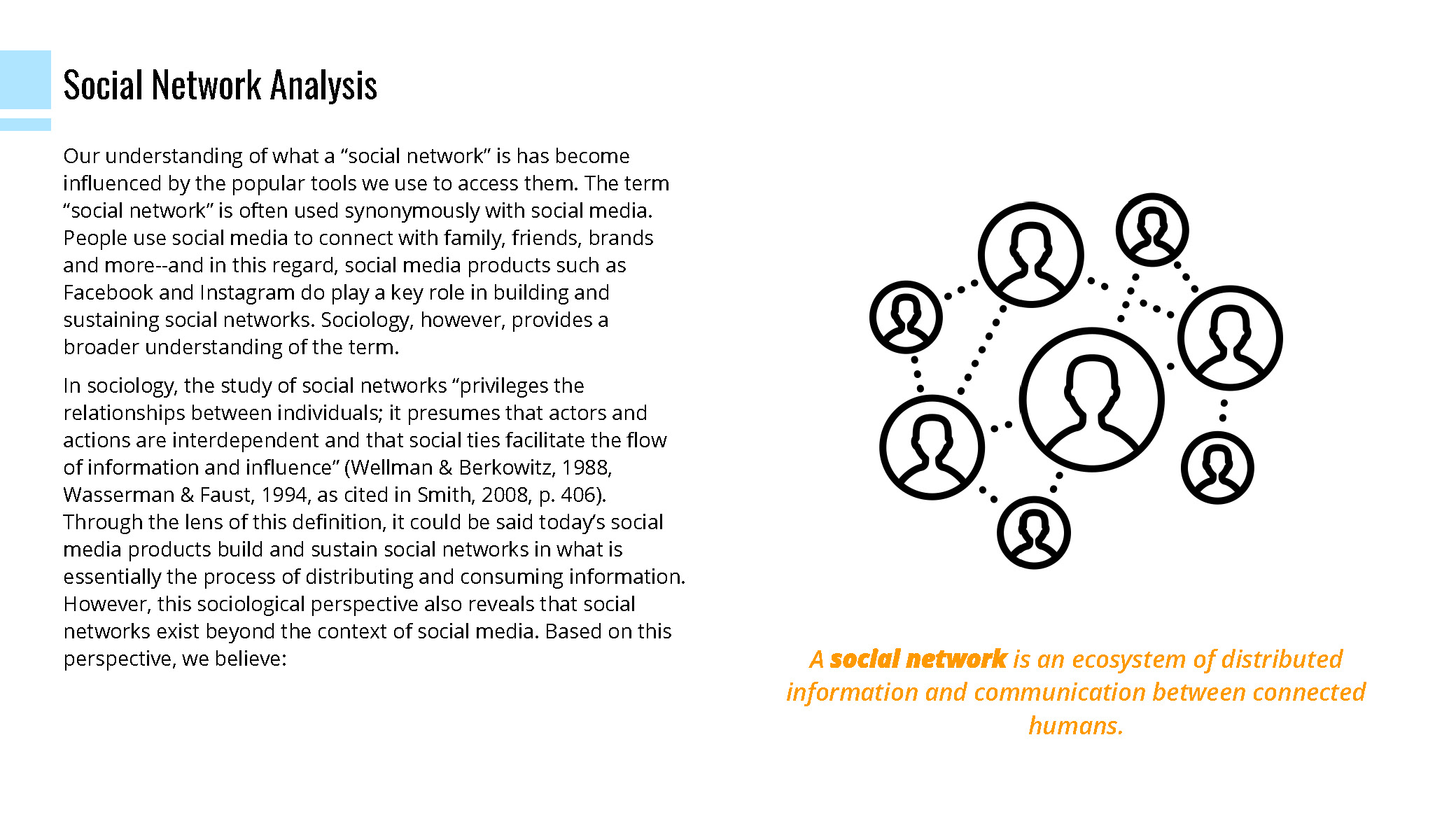 emerging and adjacent technologies
Social network analysis led us to consider how emerging and adjacent technologies could shape the way social networks are experienced. We considered potential collaborators and competitors during this process.
initial concept development
Through the lens of sociology, families are "primary groups" within social networks. Our conceptual exploration focused on this specific social network unit. Given the statistics on aging and the significant impact dementia has and will continue to have on families, healthcare systems and the economy, we decided to pursue further exploration of elderly adults and their care networks.
understanding elderly care networks
We crafted a research plan to help us understand our network users and their problems.
We compiled our data on a working wall and went through an affinitization process to analyze it.
We considered stakeholders and influencers in the system.
We synthesized our data to develop an action plan for next steps. Specifically, we:
Used our personas and insight map to reframe our problem and opportunity statement, and develop a hypothesis.
Used our personas to identify common themes and develop potential market positioning strategies.
Used our insight map to identify areas of opportunity and design criteria for an elderly care network solution.
Used information from the above steps to further develop our potential elderly care network solution and product offerings.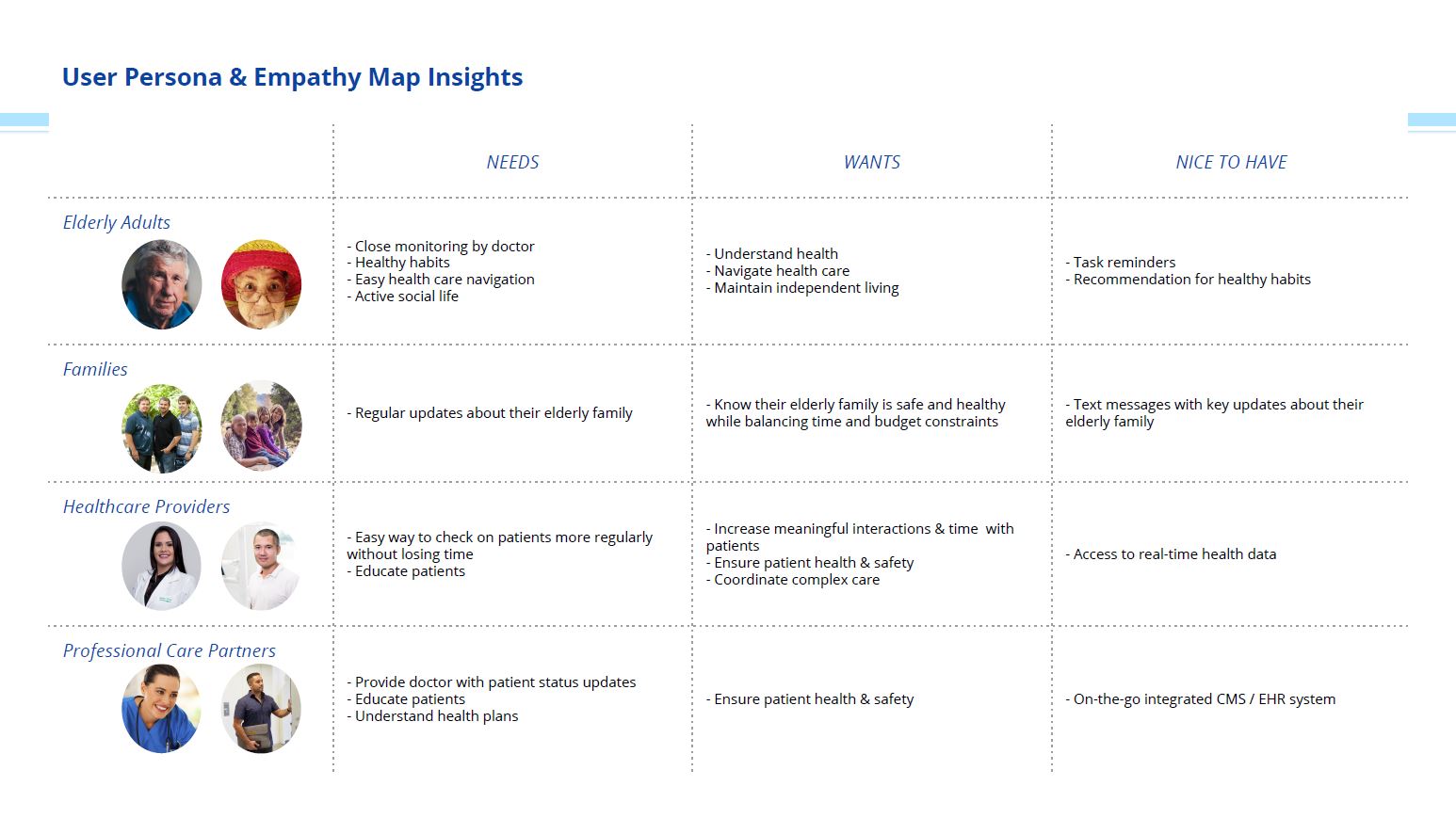 understanding the marketplace
A key overarching insight from our research was the theme of technology influencing lifestyle as it becomes an extension of human capabilities (both physically and emotionally). With respect to our problem space, we knew it would be important to explore the technological opportunities that exist within the elderly care marketplace. To begin our analysis, we selected three key markets that are currently influenced by or influencing the elderly healthcare industry:
Health Informatics
Aging Related Products
Internet of Things
 
business model strategy
During this phase we established our final value proposition and developed a business model strategy. We explored potential partners and potential value-exchanges.
product and brand strategy
Jerry's care network consists of his sons, Dr. Torres and Janice. Maria's care network consists of her extended family, Dr. Smith and Javier. Mica operates at the center of these networks and connects them together.
A social network is an ecosystem of distributed information and communication between connected humans. This chart represents how users in mica's social network distribute information and communicate with one another. It is through this distribution of information and enhanced communication system that users in mica's social network become more connected.
This journey presents the actions of mica and how mica provides social expansion, shares health informatics and assists with day-to-day tasks.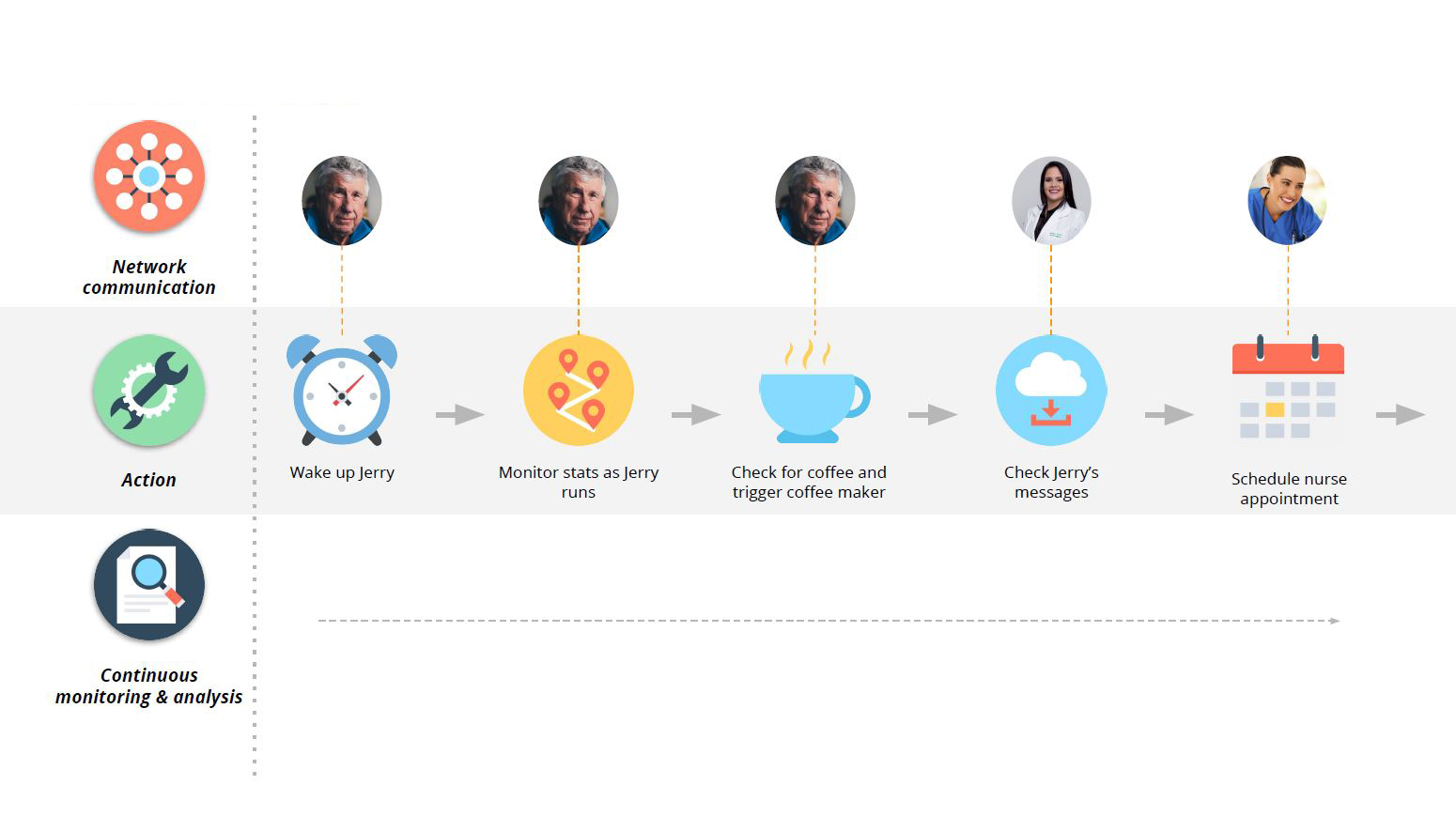 Our primary elderly user scenarios.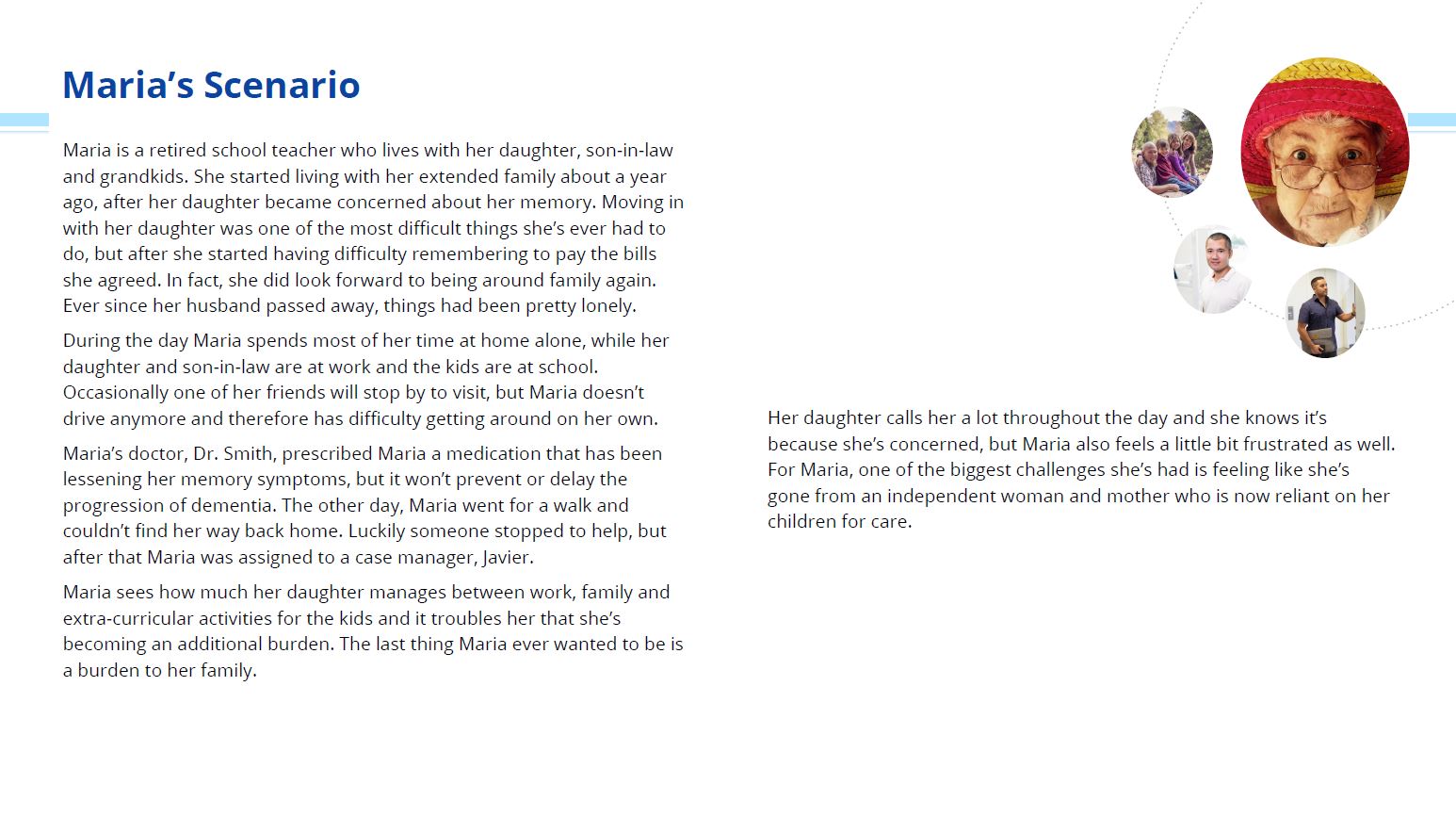 Our brand, prototype and visual inspiration.